01 Mar 2019
New York Remains a Thriving Tech Hub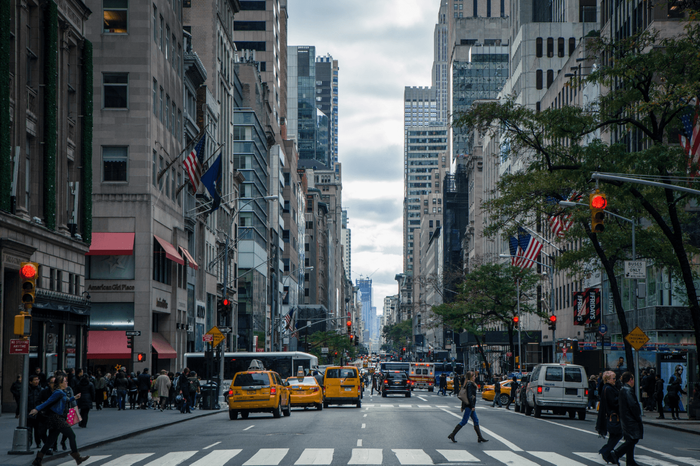 As the dust settles following Amazon's decision not to build a corporate campus in Long Island City, it's time to look ahead and remember that New York remains the world's most vibrant and dynamic place to live, work, and raise a family. Our ability to work through difficult issues and bounce back from adversity is part of what led to New York's renaissance over the past forty years. While many of us were understandably shocked by Amazon's decision, it's important to remember that New York is still open for business
The missed opportunity to create tens of thousands of jobs for New Yorkers and generate billions in additional tax revenue would have funded vital services including our transit infrastructure, public school system and open space. But that does not mean that New York City is not thriving. In fact, the conditions that enabled tech to become such a huge and crucial part of the New York City economy are just the same as they were a few weeks ago.
New York just experienced a record-breaking leasing year in 2018. In Manhattan, 42 million square feet of property was leased in 2017, a 13 percent increase from 2017 and representing the largest yearly lease volume increase in almost two decades. Better yet, that momentum is poised to continue into 2019. In January, leasing increased 45 percent year-over-year to 4.3 million square feet of space leased in the month. That includes seven leases of 100,000 square feet or more, including leases for leading tech startups, City agencies, financial institutions, and educational landmarks.
New York's status as a leading global tech center is secure. As REBNY's Chairman Bill Rudin recently told the New York Times, "Every part of the city is feeling the impact of the technology boom. The geography of where these companies are, it's not just Midtown South or Meatpacking. It's downtown, it's Midtown East, it's going to Brooklyn, it's going to Queens."
Consider the breakdown of space leased in 2018. Of that 42 million square feet, 10 percent of all new and expanded leases went to tech companies, marking the seventh consecutive year in which tech has leased more than two million square feet of Manhattan real estate. That space was leased by tech giants and industry leaders like Google, Facebook, Twitter, Bloomberg, Spotify, and Netflix in prominent locations.
Additional leases smaller than 50,000 square feet accounted for nearly 60 percent of the tech industry's total leasing velocity last year. That means that it's not just tech giants, but also mid-sized firms and organically grown startups that are choosing to call New York home.
New Yorkers are reaping the rewards: all this growth means that there is robust job growth in the industry. Tech talent jobs, for instance, increased at an annual rate of 5.7 percent compared to the 1.9 percent growth of metro employment overall. New York has added more than 70,000 tech jobs since 2011—a growth rate of 38 percent. That's behind just San Francisco for the largest tech talent pool in the United States.
Had Amazon followed through with its commitment to build its HQ2 in Queens, it would have been yet another example of New York's emergence as a global tech hub. Nevertheless, New York is a world class center of innovation and is poised to continue to grow. That's not going to change any time soon.
Source: Real Estate Weekly
---

New York Build is the leading construction show for New York and the Tri-state region. Gain access to 9 specialized summits, 200+ exhibitors, 200+ speakers and connect with 15,000+ registered visitors.