25 Jan 2019
New York's Cuomo proposes $150B, 5-year infrastructure plan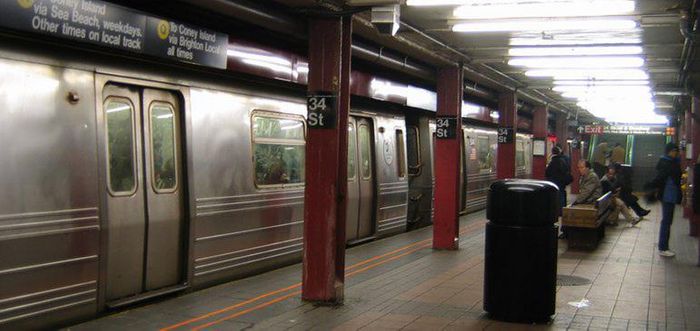 Dive Brief:
During his annual State of the State address last week, New York Gov. Andrew Cuomo proposed a fiscal year 2020 executive budget that includes $150 billion for state infrastructure projects during the next five years.
The proposed infrastructure package includes funds for transportation, mass transit and park facilities as well as legislation to expand the use of design-build and other alternate project delivery methods, including construction manager at-risk and construction manager-build.
Other long-term initiatives include a $175 million workforce program that includes money for apprenticeships and a new "Green New Deal" strategy to put the state's electric, transportation and building infrastructure "on a path to carbon neutrality." A new $10 billion Green Future Fund designates $5 billion for wastewater and drinking water infrastructure while $300 million for the existing Environmental Protection Fund includes financing for waterfront revitalization and climate change resiliency projects.
Dive Insight:
Cuomo previewed the $150 billion infrastructure portion of his plan in June 2018, stating that the initiative would lead to the creation of 675,000 jobs.
At the time, he also provided more details on how the money would be allocated. Transportation systems including highways, bridges, tunnels and the New York City subway would receive $66 billion for improvements and upgrades while environmental and green energy projects would get $32 billion. Schools ($19 billion), affordable housing ($9 billion) and other state assets like universities and health care facilities ($13 billion) are also in line to benefit from substantial construction spending, if approved.
In this latest budget proposal, like previous versions, Cuomo advocates for design-build to be used on more state projects but doesn't mention it in reference to construction in New York City, where unions and lobbyists have reportedly made it difficult for such legislation to gain traction. Some city projects have been able to use the method with success, however.
The $1.2 billion Jacob K. Javits Convention Center expansion was the first project for which the Empire State Development Corp., New York's development arm, was permitted to use design-build. By all accounts, joint venture partners Turner Construction and Lendlease have managed the project with financial and logistical success.
The fiscal year 2019 budget also allowed New York City officials to use design-build on the $1.9 billion Brooklyn-Queens Expressway rehabilitation, The Brooklyn Paper reported, after representatives from the city's DOT and other agencies claimed the method could save the project as much as $300 million. In 2016, the nonprofit group Citizens Budget Commission estimated that the city could save as much as $2 billion in 10 years by using design-build for bridge work alone.