20 Nov 2019
NY state is providing $15m for the construction of a new storage dome and silo to boost agricultural exports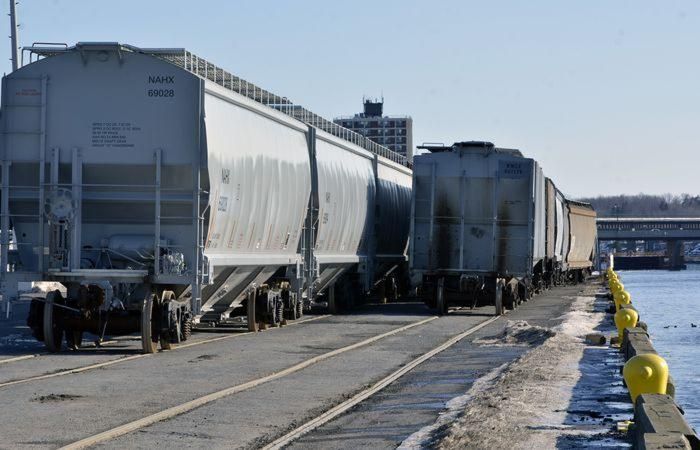 Gov. Andrew Cuomo announced the funding this week for what will be called the Central New York Agriculture Export Center at the port on Lake Ontario.
"The Port of Oswego is a key economic generator for the entire Central New York region," Cuomo said in a statement. "This investment will help the port renew and modernize its agricultural handling facilities, providing the region with enhanced access to international markets and boosting local economies."
The funding will support the construction of a new storage dome, a storage silo, a tunnel and belt conveyor system, and a control center and a U.S. Department of Agriculture sampling laboratory for agricultural products.
Cuomo said the facility will help give Central New York agribusinesses access to world export markets for less than it would cost to truck commodities to other seaports.
The Port of Oswego handles more than 1 million tons of imports and exports annually by cargo ships. Agricultural products, including corn and soybeans, are among the fastest growing commodities exported from Central New York, according to the state.
The funding is part of the state's $65 million commitment to modernize and enhance the economic competitiveness of the state's upstate ports. Projects previously awarded funding include:
$15 million to the Capital Region for reconstruction of a portion of the wharf at the south end of the Port of Albany.
$10 million to the North Country Region to extend the wharf at the Port of Ogdensburg to accommodate larger cargo ships.
$21 million towards construction of a planned inland port at the CSX rail yard in DeWitt.
Source: Syracuse NY
---
New York Build is the leading construction show for New York and the Tri-state area. Gain access to 12 specialized summits, 250+ exhibitors, 250+ speakers and connect with 20,000+ registered visitors.