06 Jan 2020
Our Lives Under Construction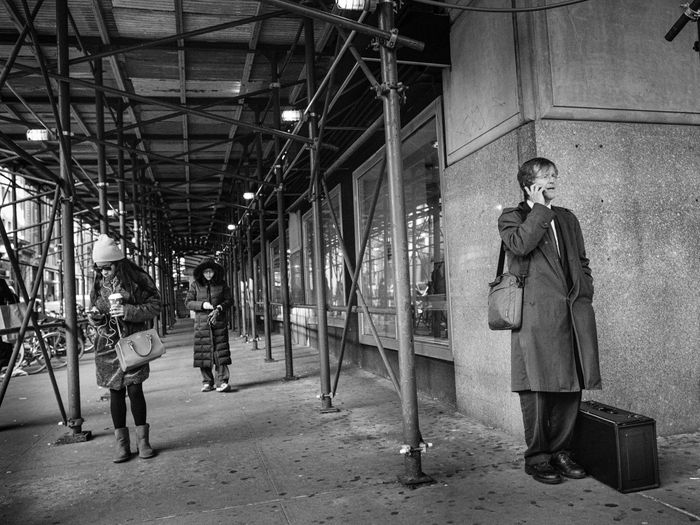 Unloved and janky, scaffolding is New York City's other architecture, its Tinker Toy exoskeleton. It has enraged and inspired its residents, while forever altering their behavior — there are those who cleave to its shelter during bad weather, or skittishly avoid it — as they continue to rail against its persistence and ubiquity, perhaps unaware of the history behind much of it.
On a late May evening in 1979, Grace Gold, then a 17-year-old freshman at Barnard College, was walking with a friend on 115th Street when a chunk of masonry fell from the lintel of a Columbia University building and killed her. The next year, New York City adopted a law that required building facades be inspected regularly; under the law's current incarnation, buildings over six stories must be looked over every five years. If they fail inspection, which they invariably do, aging masonry being what it is, building owners must install a sidewalk shed — what many call sidewalk scaffolding — to protect pedestrians while owners do whatever is necessary to fix the problems.
It was a good law, and it made sense to shield the public from projectiles hurtling from the sky, but many building owners opted to simply tack on a shed rather than do the more expensive facade work. Four decades later, Ms. Gold's legacy — Local Law 11, or "The Facade Inspection and Safety Program" — accounts for about half of the city's sidewalk scaffolding, with over 3,000 sites and nearly 900,000 feet of sheds.
Read more at: www.nytimes.com