25 Jan 2019
South Shore tops city in number of new building permits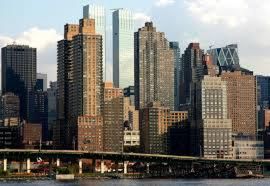 STATEN ISLAND, N.Y. -- Citywide, there were more new building permits issued in Staten Island's Community Board 3 -- 576 total -- than any other district, according to a new report.
And while construction has leveled off across the city, building is still booming on Staten Island, where 1,321 city Buildings Department (DOB) new construction permits were issued in 2018, up from 1,299 last year.
Buildings Commissioner Rick D. Chandler released DOB's report on construction in New York City in 2018 this week in the agency's NYC Construction Dashboard, an interactive website with information on construction and real estate development in every neighborhood in the city.
The report shows that construction activity has leveled off across the city following New York's historic real estate and development boom.
DOB issued a total of 165,988 construction permits citywide in 2018, down from 168,243 in 2017 -- the first decline in total permits issued year-over-year since 2009, according to the report.
However, there is still a high level of construction activity in neighborhoods around the city -- including on the South Shore of Staten Island.
"While construction activity remains strong, the building boom may have finally hit its peak," said Chandler. "As construction trends come and go, our data reports will be there to keep New Yorkers informed about changes in their built environment."
Other report highlights:
· Despite the slight downturn, construction projects approved in 2018 will still add 46 million square feet -- over 1.5 square miles -- of brand-new floor space to New York City
· 2018 saw decreases in new building and demolition permits compared to the previous year, but those 2018 permits still represent a 44 percent increase in activity since 2013.
·Manhattan still reigns as king of construction activity in New York, accounting for 72,004 total permits, around 43 percent of all the permits issued citywide.
· Brooklyn's boom continues with the most new building permits issued in 2018 -- 2,756 total, 34 percent citywide.
· The U.S. Department of Labor estimates that the employed construction workforce in NYC has decreased from an all-time high of 46,000 last year to 45,500, mirroring the downturn in permits issued, but still representing the second-highest employment numbers recorded. This is the first estimated decrease in construction employment in New York City since the 2008 financial crisis.
The 2018 dashboard was built by DOB's data analytics team – a key part of the agency's Building One City modernization plan. The team has created a number of interactive real time reports, including the NYC Active Major Construction Map, NYC Sidewalk Shed Map and more.