07 Oct 2019
The highest-priced residential real estate deal in the history of uptown closed last week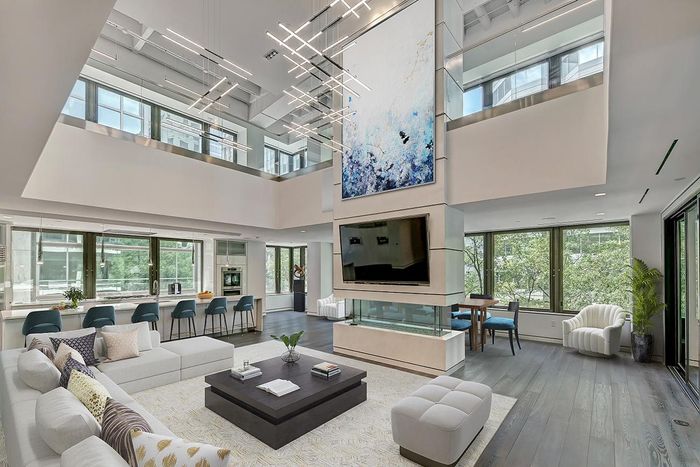 A condo in The Trust building, where Michael Jordan and Cam Newton also own property, just sold for $3.9 million. It's the most expensive piece of residential property that's ever sold in the history of Uptown.
Before it became The Trust building, the site was originally home to the Buford Hotel. The hotel was torn down and rebuilt in 1967 as The Home Federal Savings and Loan Building, a growing local mortgage company founded in 1883.
Now The Trust building includes seven multi-million dollar condos, including Unit 5a., just sold by Scott Russo of The Mcdevitt Agency for $3.9 million. (Unit 5b sold earlier this year for $3.2 million.)
The recently renovated two-story condo is 6,583 square feet with three beds, three and a half baths and two sprawling terraces.
Russo told the Agenda that Artistic Contractors has spent a year and a half renovating the condo, aiming to pay homage to the building's post-war architecture but blending it with modern urban luxury. And that's exactly what they got.
Here's a quick photo tour:
Source: Charlotte Agenda
---
New York Build is the leading construction show for New York and the Tri-state region. Gain access to 9 specialized summits, 200+ exhibitors, 200+ speakers and connect with 17,000+ registered visitors.