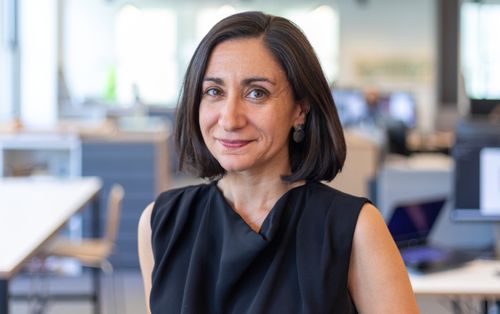 Gia Mainiero AIA, LEED AP BD+C, Assoc. DBIA
A Principal at Dattner Architects, Gia Mainiero is captivated by the intricate and interrelated systems that make urban life possible. Her determination to garner a big picture understanding of how things work has led her to manage many of the firm's infrastructure and public projects in New York City. Through her work in the civic realm, Gia strives to provoke others to notice and engage with vital, yet often underappreciated services and building types.
Gia has committed her career to working within the public sector for clients including the NYC Department of Design & Construction; the NYC Department of Sanitation; the United States General Services Administration; and the Metropolitan Transit Authority. Gia is keenly interested in evolving contracting methodologies and construction innovations, and leads Dattner's emerging public sector Design Build practice.