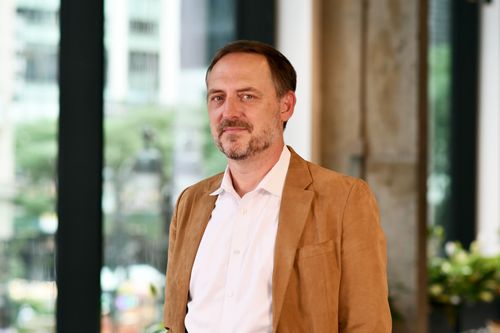 Robert Clemens
Director of Operations, Associate Principal
,
Perkins&Will
Rob had always wanted to be an architect. As a child he spent all of his free time drawing the world he could see around him on long reams of paper that his father brought home in thick cardboard boxes.
Much of what brought him joy since, was gaining an understanding of how people influenced the built world, and in turn, how much they were affected by it. That interest took him to very different parts of the country where he worked with people on a wide variety of projects from a new 500 seat performance hall in an existing WPA shell, to a personal art gallery behind a Philip Johnson masterpiece.
Throughout it all, he developed a passion for working with creative thinkers from all walks of life. He believes that this kind of collaboration will help the design profession innovate our work and embolden our ability to influence the world around us.