January 30, 2020
Women in Construction Ambassadors Called to Unite for a Game-Changing New York Build Expo 2020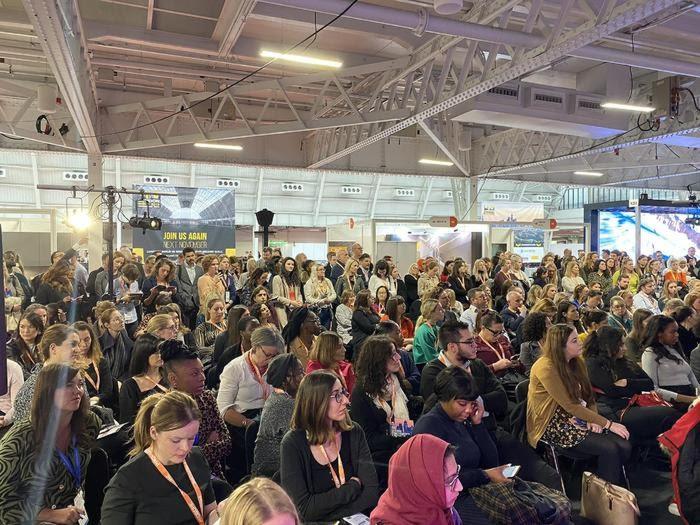 New York's leading construction, design and infrastructure expo, New York Build, is set to host its largest Women in Construction (WIC) Panel and Networking event ever, with an impressive line-up of industry professionals and WIC Ambassadors poised to gather at the Javits Center this March.
Now in its fifth year, the annual Women in Construction Networking Event is designed to connect and inspire a traditionally under-represented demographic in the built environment industry, by presenting opportunities for female professionals and students interested in construction, architecture, engineering and design, to progress in their chosen field.
Notable panelists include Marilisa Stigliano (Director of Project Controls for Metro New York - AECOM), Sara Ngan (Senior Associate at FC Collaborative Architects LLP), Alexandra Schmidt (Project Executive at Turner Construction Company), Jermaine Huell (National Diversity Manager at STV) and Julia Murphy (Managing Director at Skidmore, Owings & Merrill).
Afterwards, the Women in Construction networking event will give professionals and students across all industry sectors, including architecture and urban design, project management, property development, marketing, engineering and construction, the opportunity to connect and grow their industry networks in a supportive environment.
Sara Ngan shared her thoughts on why being a Women in Construction Ambassador is important.
"As more female architects join the forefront of the field, I recognize this as another important shift in an ever-more forward-thinking profession, an investment that will inspire and build confidence in the future".
Leslie Cook (Senior Project Engineer at KBE-NY) agrees and further highlights how supporting Women in Construction is a cross-generational endeavour.
"There are women who worked so hard before me to pave the way for us and we need to make sure we continue to break down barriers and keep on pushing for the future generations".
Molly Rotberg (Director of Operations at Promont) surmised her feelings on being an Ambassador and commented on the spirit of collaboration the event evokes.
"Being a part of this expo where all scopes of work have a platform to network, expand and grow is fascinating to me. I am excited to be invited to the Women in Construction event, highlighting and supporting diversity, equality and inclusivity in this industry".
Becoming a Women in Construction Ambassador is free, and applications can be completed via the New York Build 2020 website.
Women in Construction Ambassadors will be featured on the New York Build website, receive a WIC Ambassador badge and social media banner, first-hand introductions during the networking event and an active role in curating the important questions and topics to be discussed during the summit.
Find out more here
---
New York Build is the leading construction show for New York and the Tri-state area. Gain access to 12 specialized summits, 250+ exhibitors, 230+ speakers and connect with 20,000+ registered visitors.